Skip to Main Content
It looks like you're using Internet Explorer 11 or older. This website works best with modern browsers such as the latest versions of Chrome, Firefox, Safari, and Edge. If you continue with this browser, you may see unexpected results.
Podcasts
Recommended Podcasts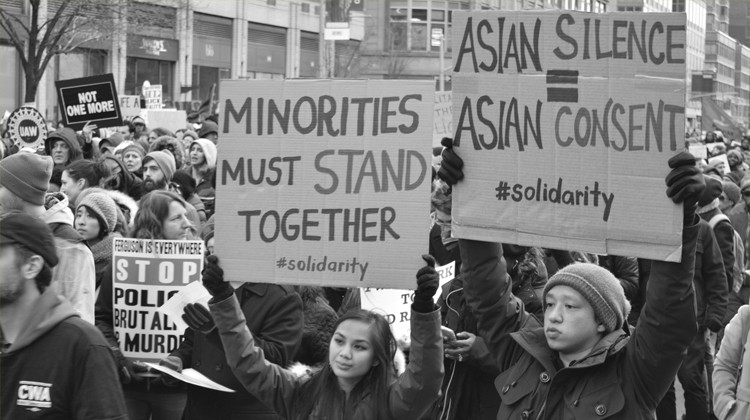 Photo credit: Marcela/Flickr
Below we recommend podcasts related to Asian Americans and antiracism. We look forward to your recommendations as well.
Radio Programs
Many radio station websites offer a variety of audio choices to listeners, including schedules and links to their regular live shows, recorded broadcasts that are not necessarily podcasts, and actual podcasts.
Local Bay Area stations which do this include KQED radio and others. For Asian American programming try KVTO, KEST and KPFA.
Recommended radio programs:
Sacramento City Councilmember Mai Vang closes out the vigil surrounded by women leaders.
Photo credit: Andrew Nixon/CapRadio